Your Misses Kisses Experience
Starts Here

First Step: The Set-Up Guide Video
This video features the Moderate Plunge. Shallow plunge is found on the set-up page.
Being Misses Kisses is the first bra of its kind, it is very important to follow this MUST-WATCH set-up guide video to ensure proper set up and placement.
Additional languages are available on the SET-UP GUIDE Page found in the drop-down banner.
For printable photo instructions of our set-up guide, follow this link to our downloadable PDF: FIT SET-UP GUIDE
Still need help? Schedule Your Virtual Fitting
100% private and confidential. Our trained specialists will guide you to your perfect / invisible fit.
You can schedule your fitting HERE.
We are here for you every step of the way! Order the wrong pads or plunge length? A member of our team will gladly exchange them. For questions or additional assistance, text us at 424-667-2819, or email us at support@misseskisses.com 
OUR MUST-HAVE ACCESSORIES & ADD-ONS
Misses Kisses Founder/CEO, Amanda Marie
Amanda Marie launched Misses Kisses in 2018 after creating the bra out of necessity for herself, and then for her friends when they also needed a frontless bra solution. Now, Misses Kisses is providing for women around the world.
"Whether you're a mother who's lost shape to breastfeeding or gravity, a bride on her big day, a strong and beautiful cancer survivor, or a woman of any age or size who just wants that something extra. My dream of contributing to a woman's positive self-esteem and body image has made this endeavor extremely rewarding for me. I am beyond grateful for all of my customers!"
Misses Kisses wants to make a positive impact BEYOND the bra and has partnered with the Breast Cancer Research Foundation to raise funds towards breast cancer research, education, and treatment, with plans to work with additional organizations and important causes such as mental health. ♥️
WANT TO BE AN AMBASSADOR?
We are always looking for fresh faces and amazing people to work with to represent Misses Kisses.  
THE MISSES KISSES LOYALTY & VIP PROGRAMS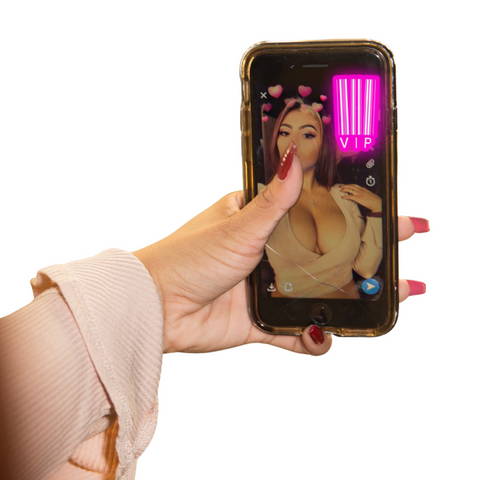 Join our VIP List when you sign up for text messaging - you'll get access to special, exclusive discounts and deals throughout the year. Sign Up Here