TUTORIALS & APPOINTMENTS
Click here to View & Download our New & Improved Guide Booklet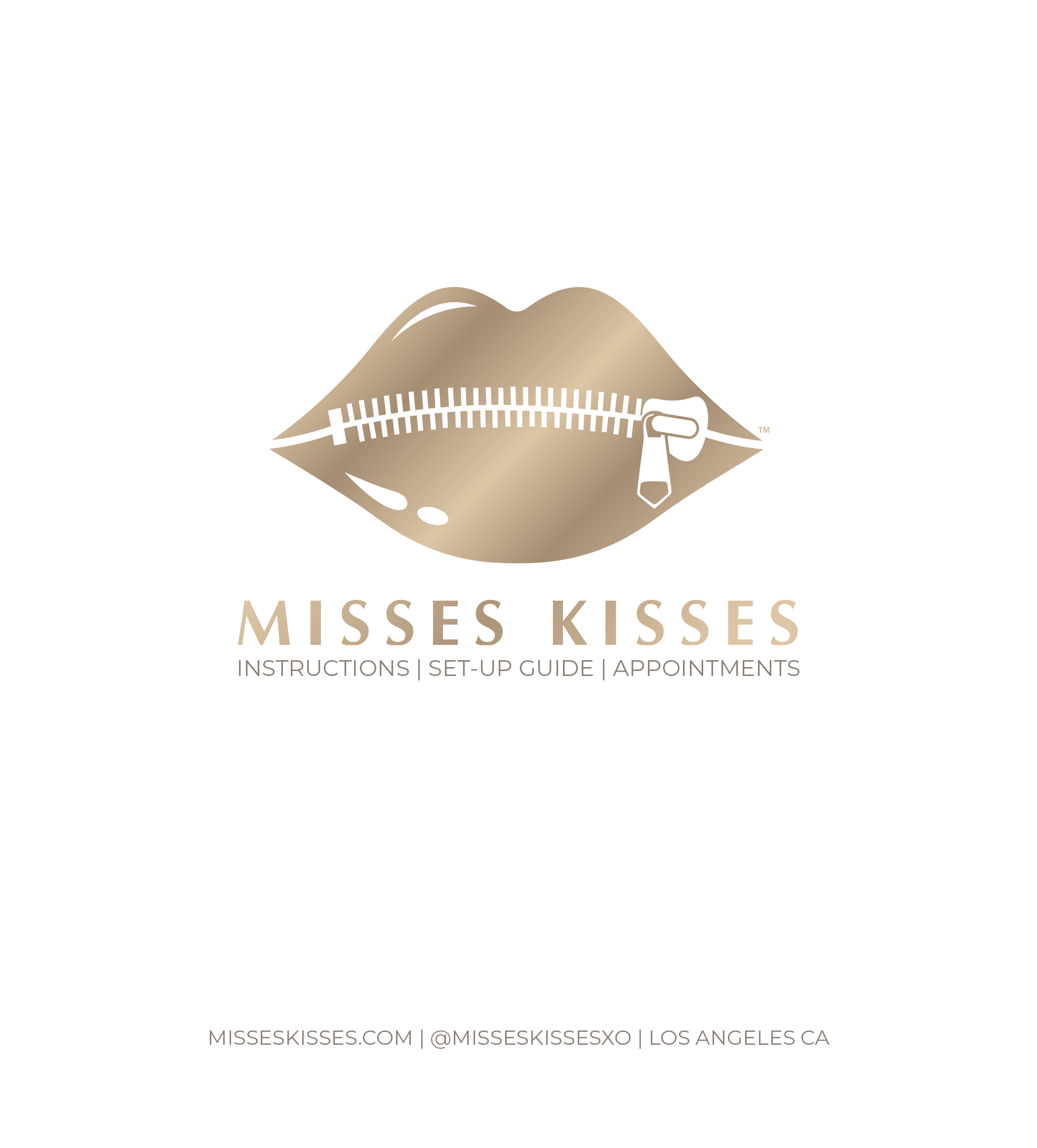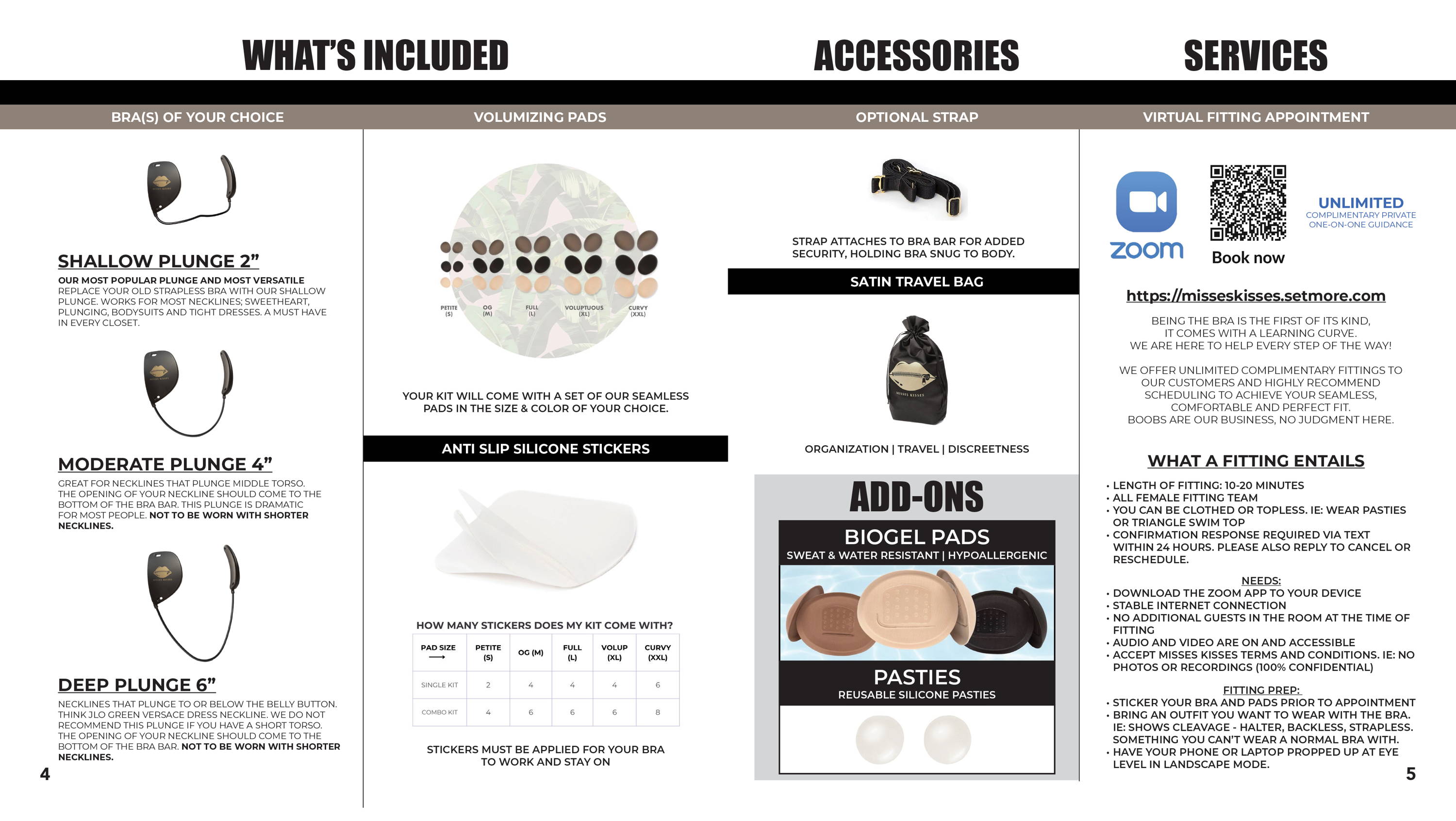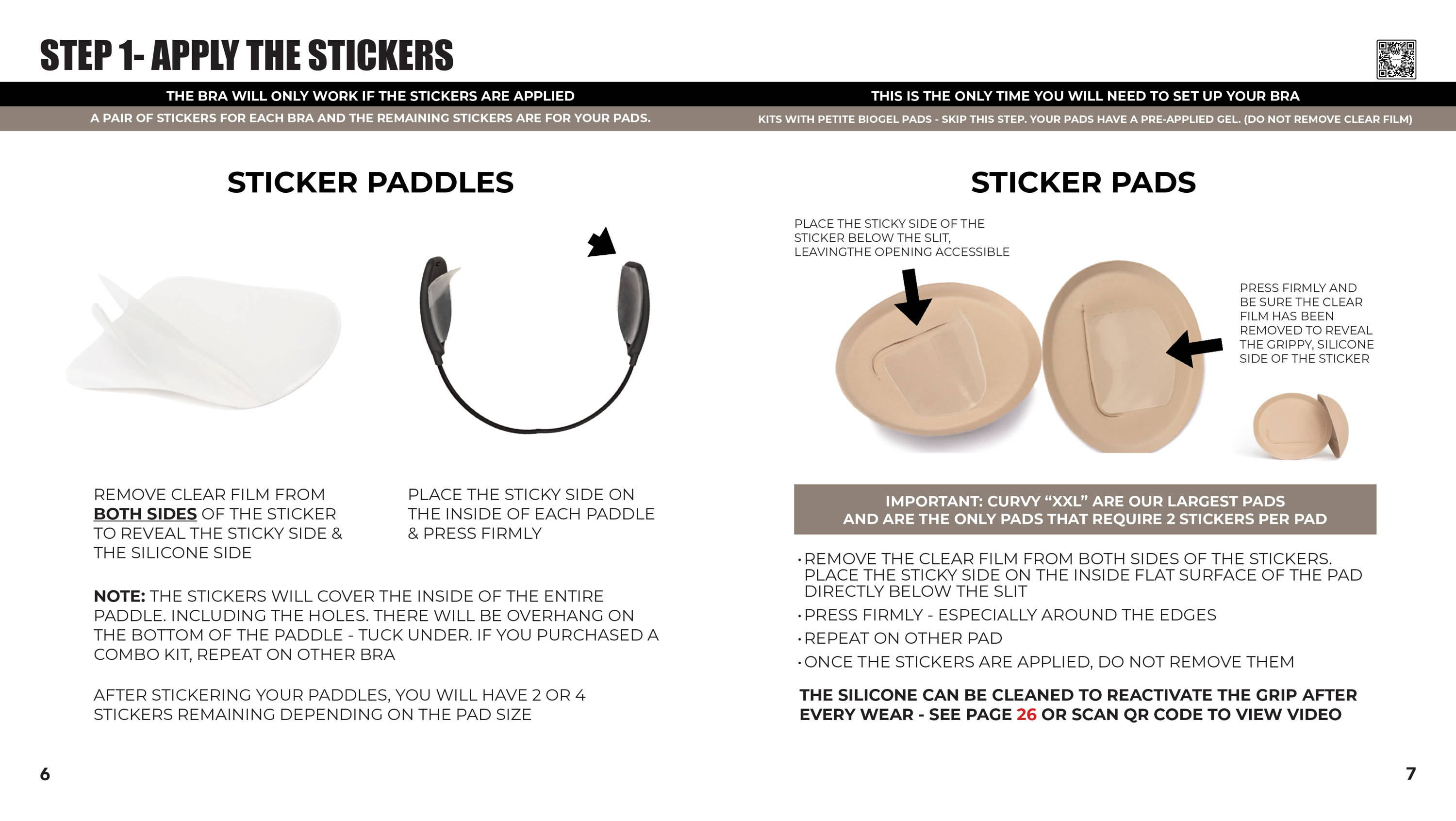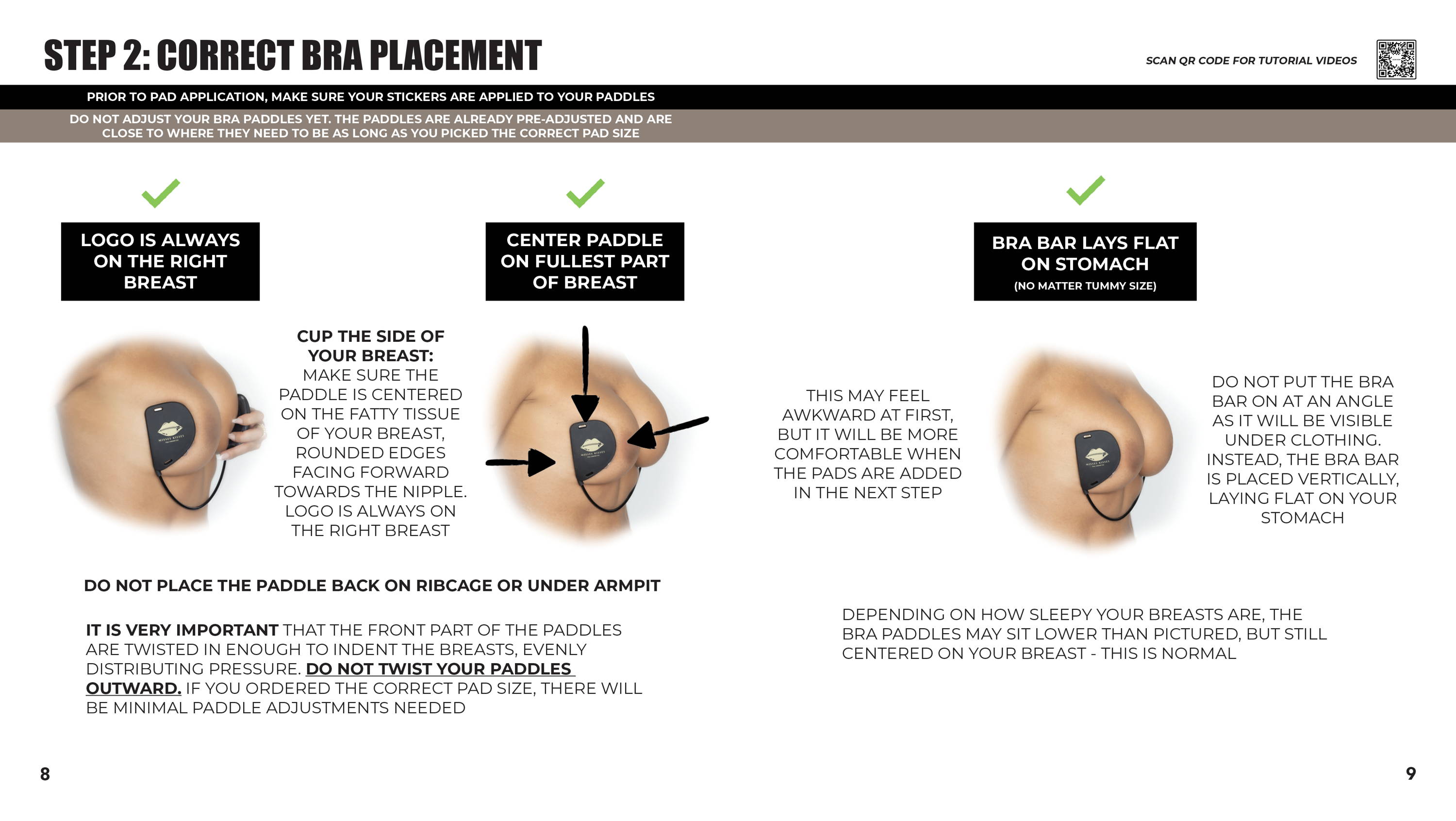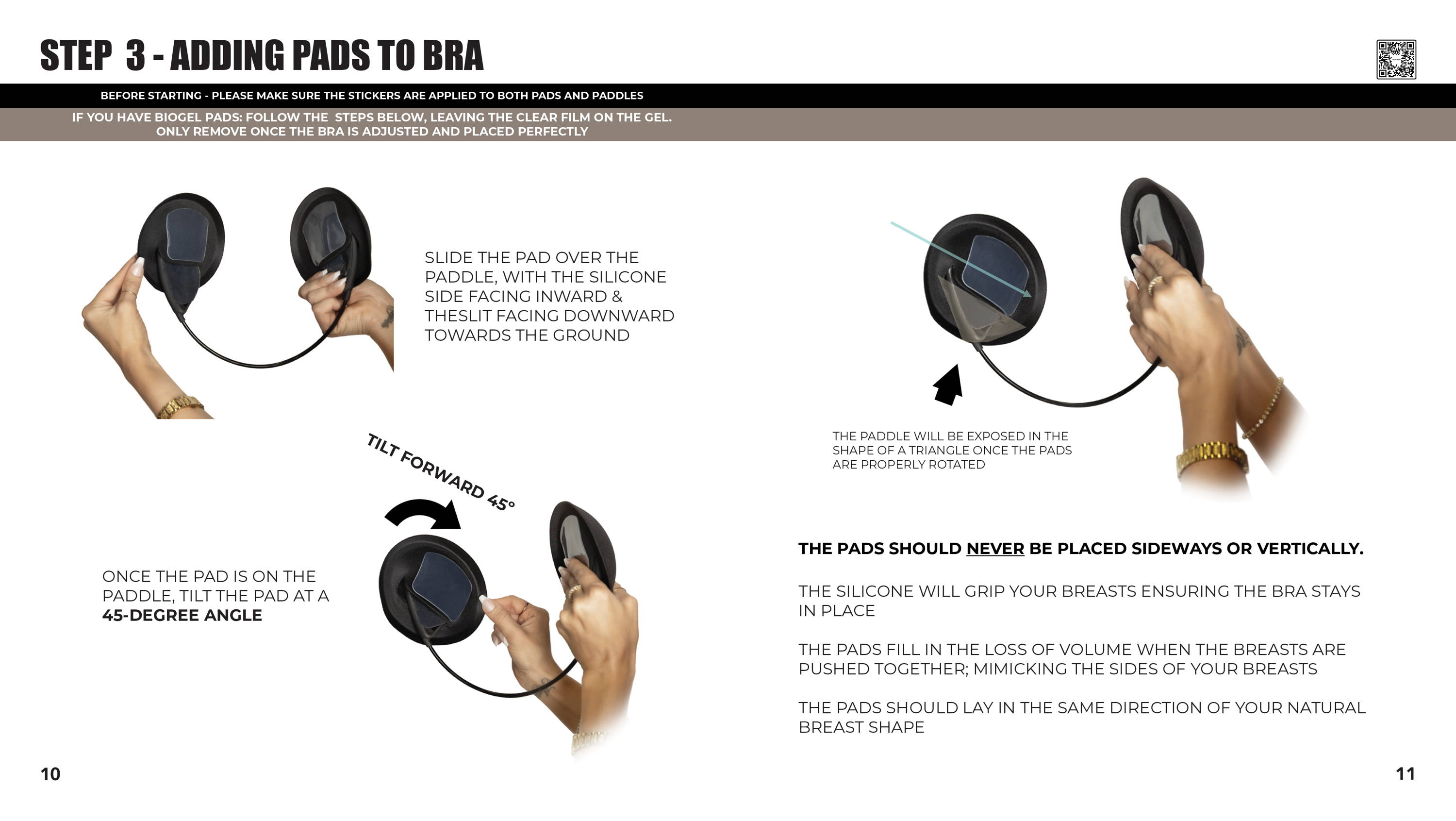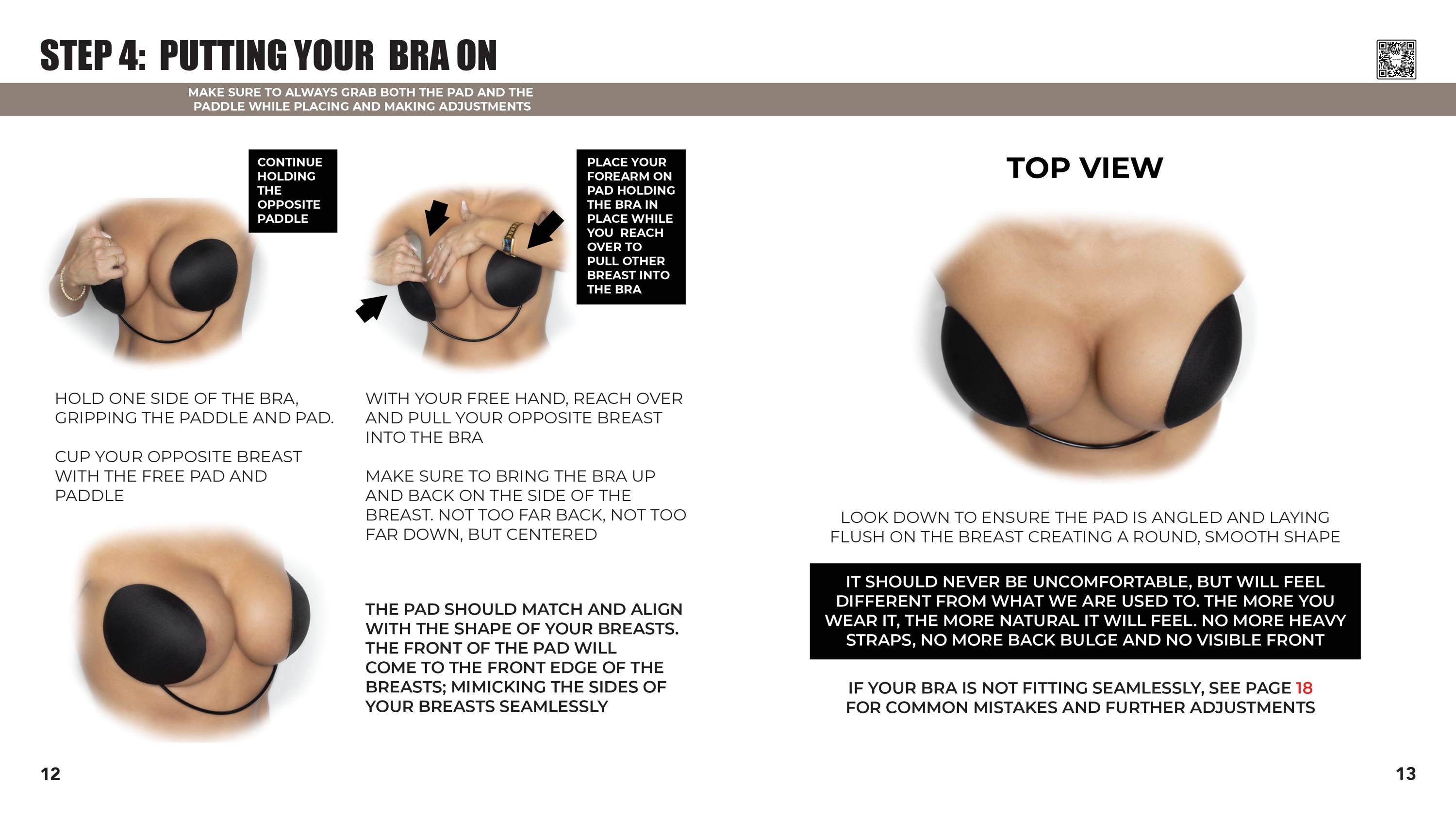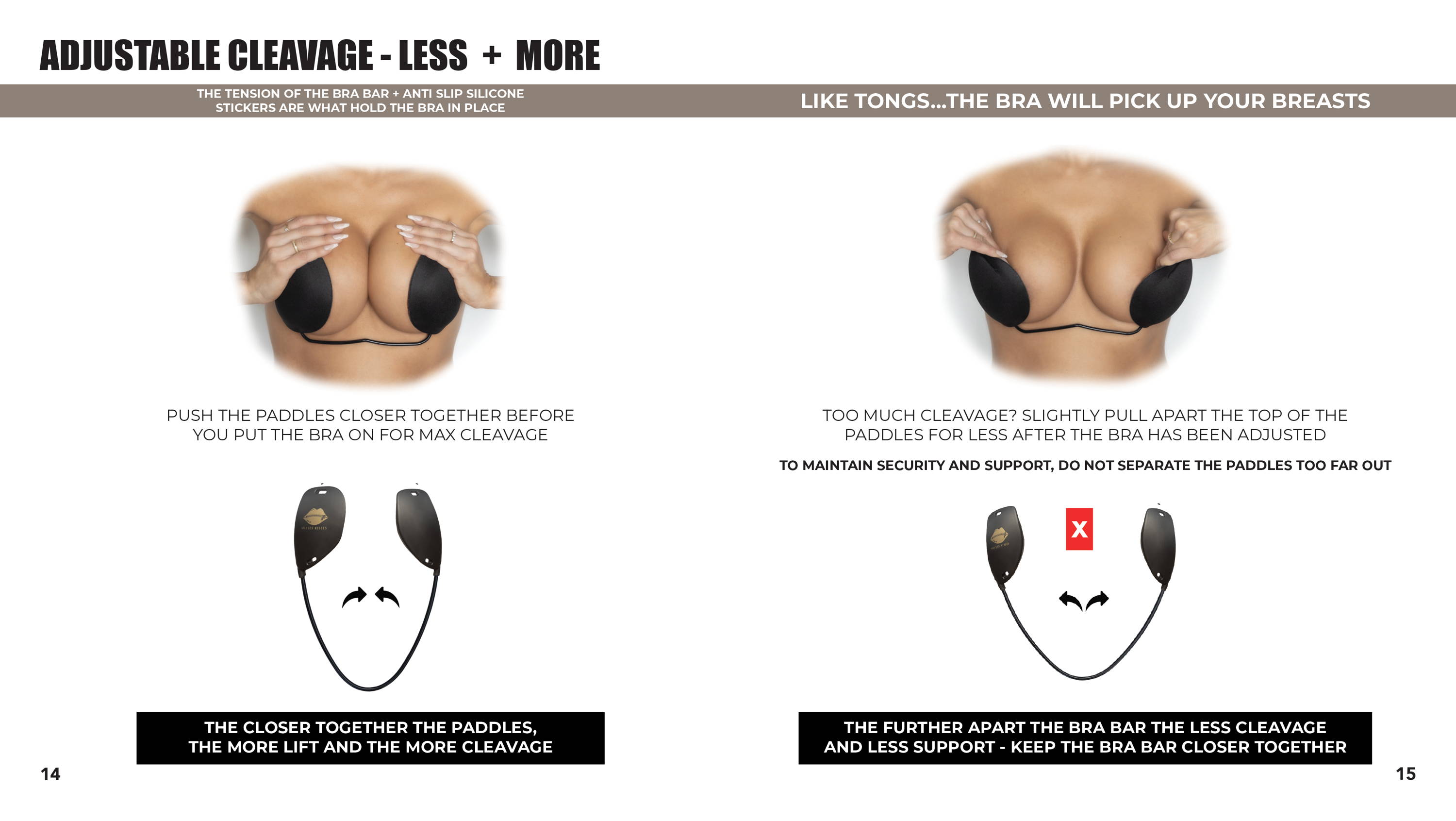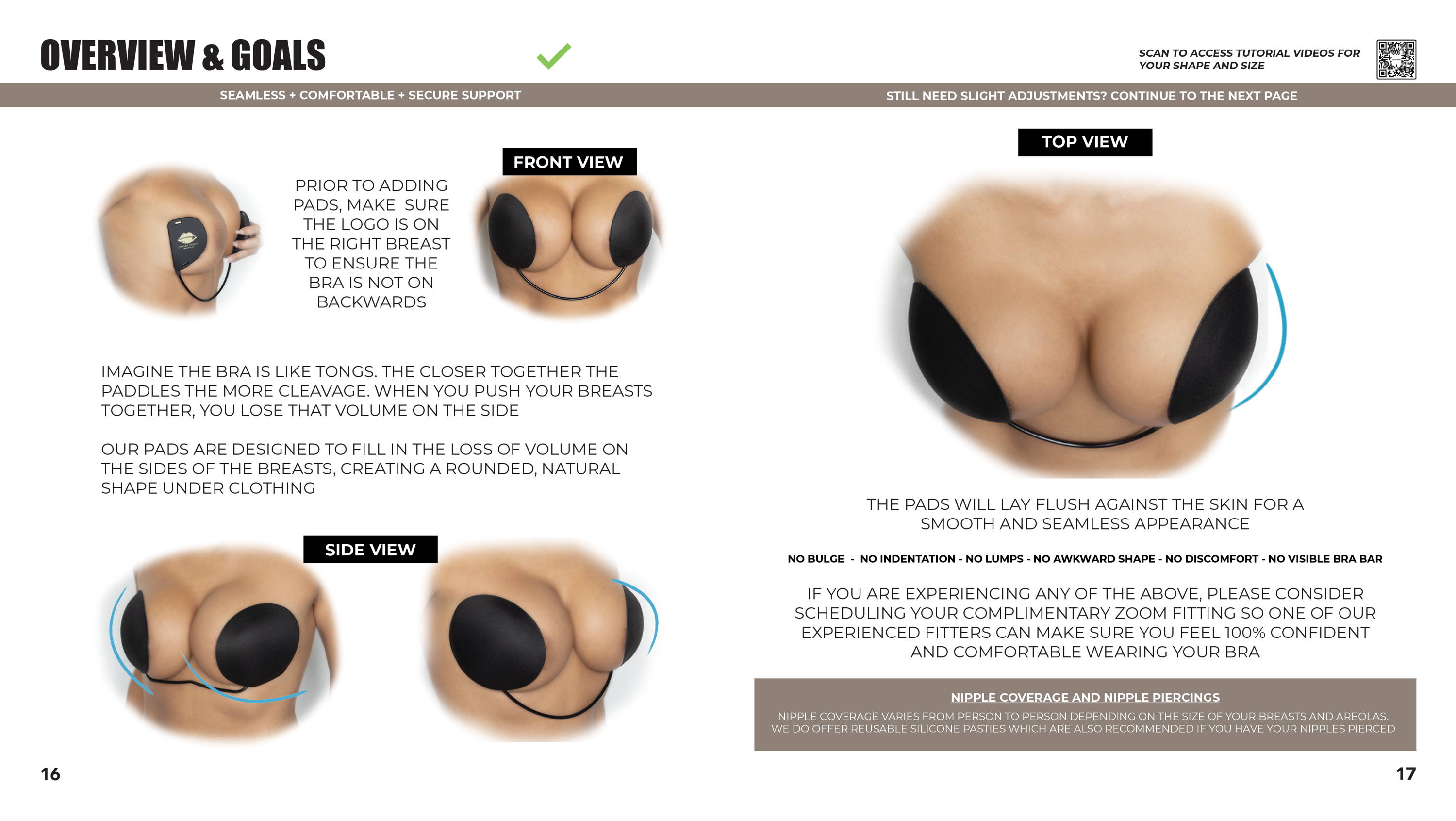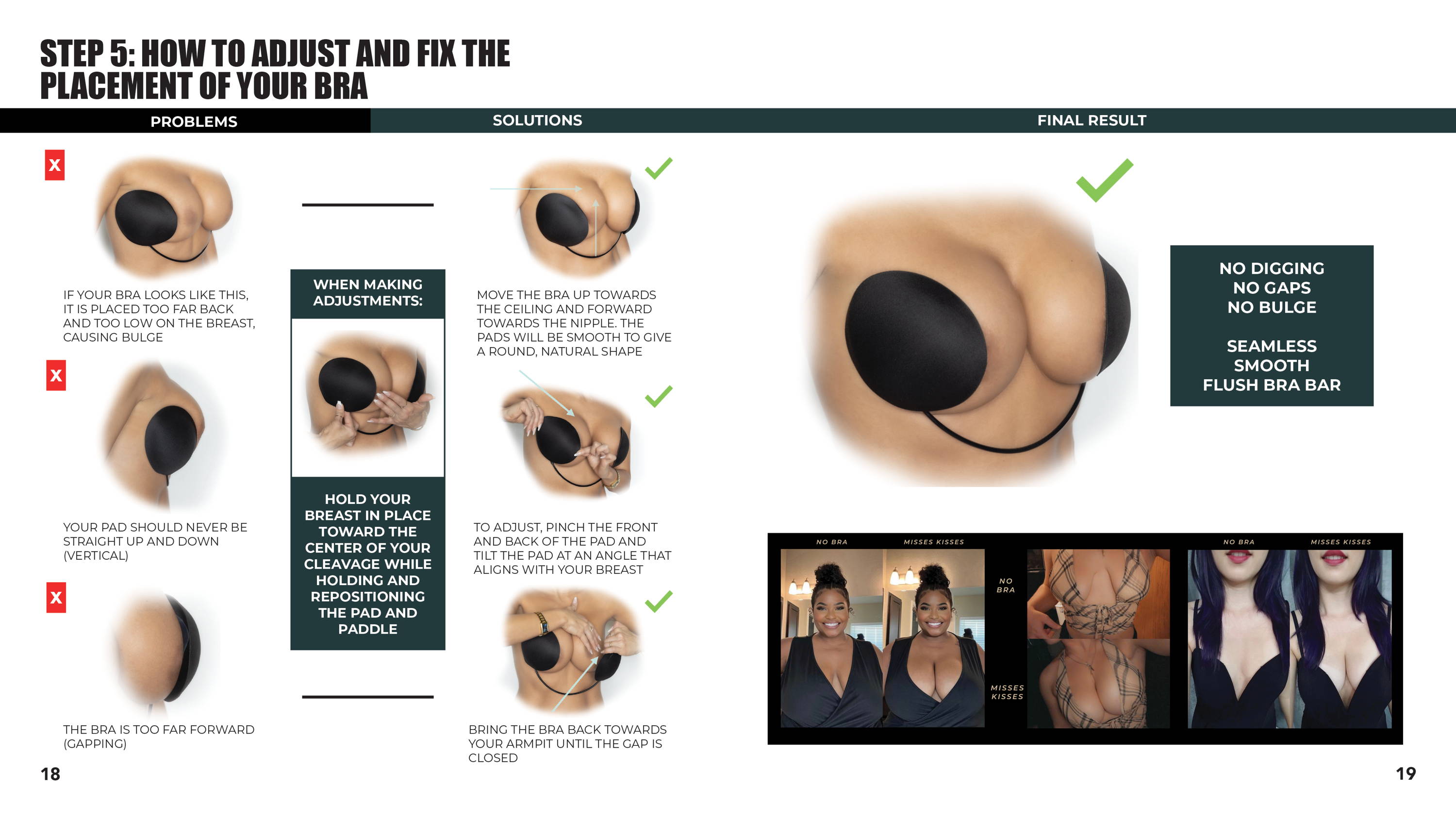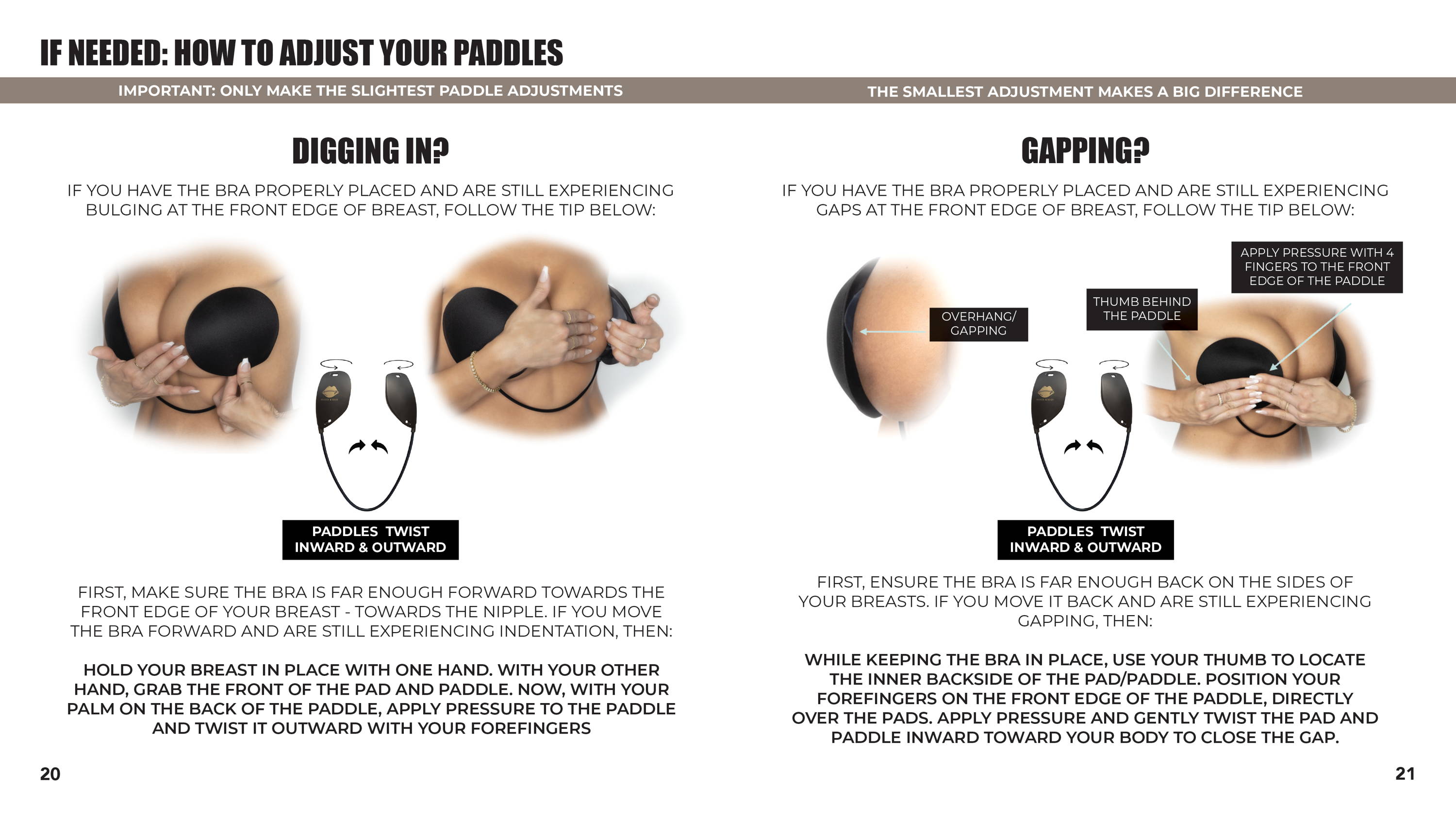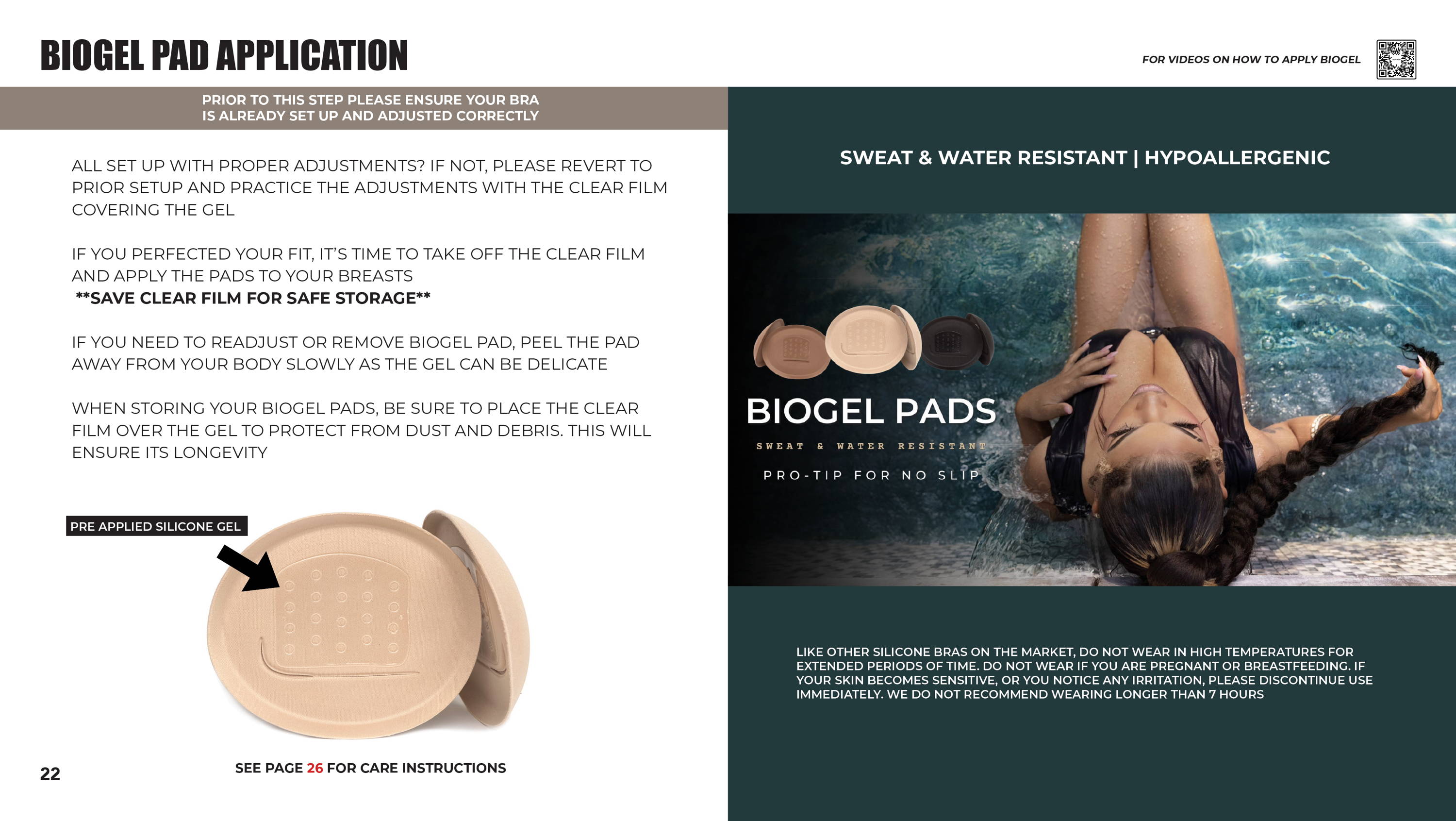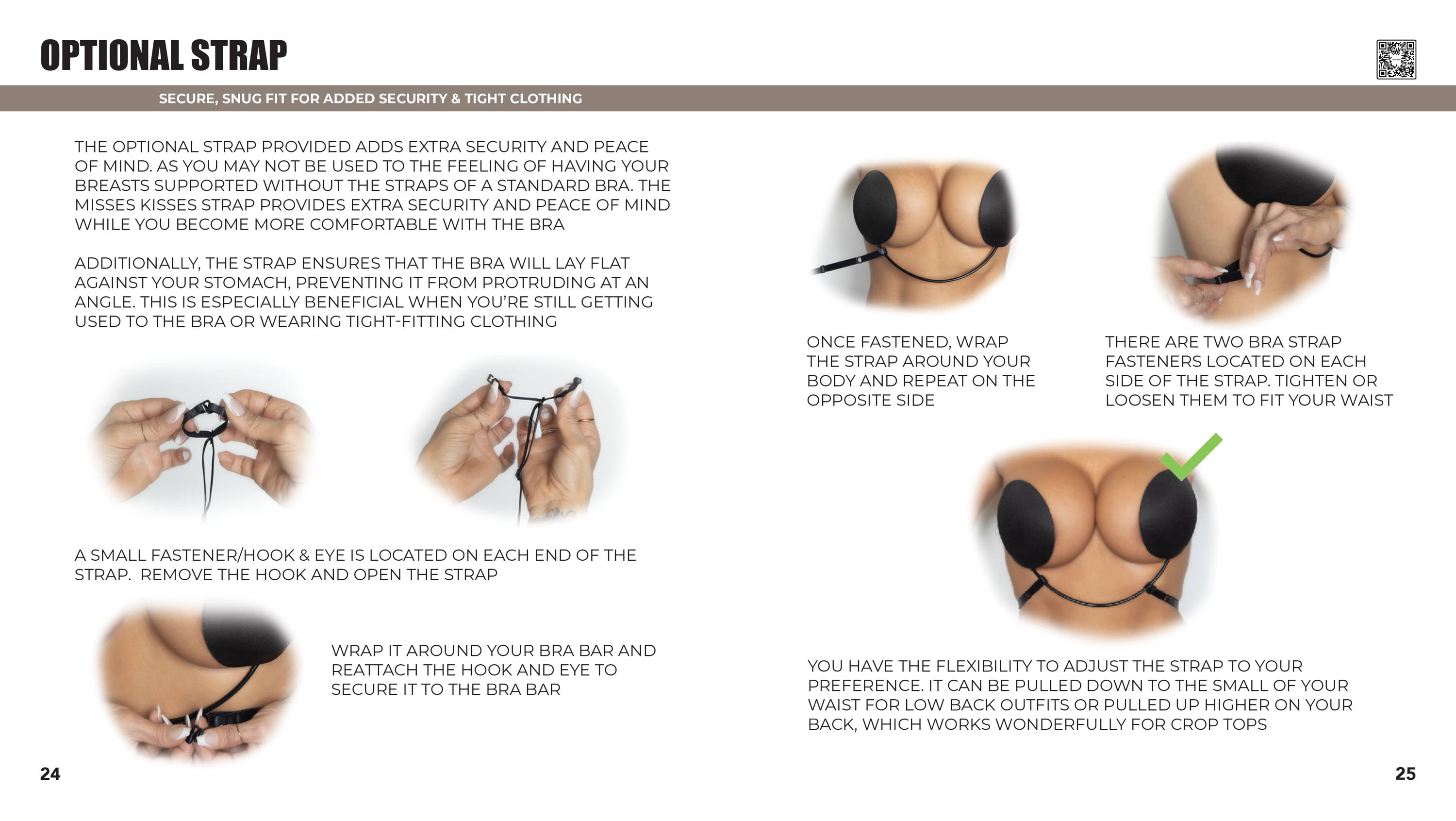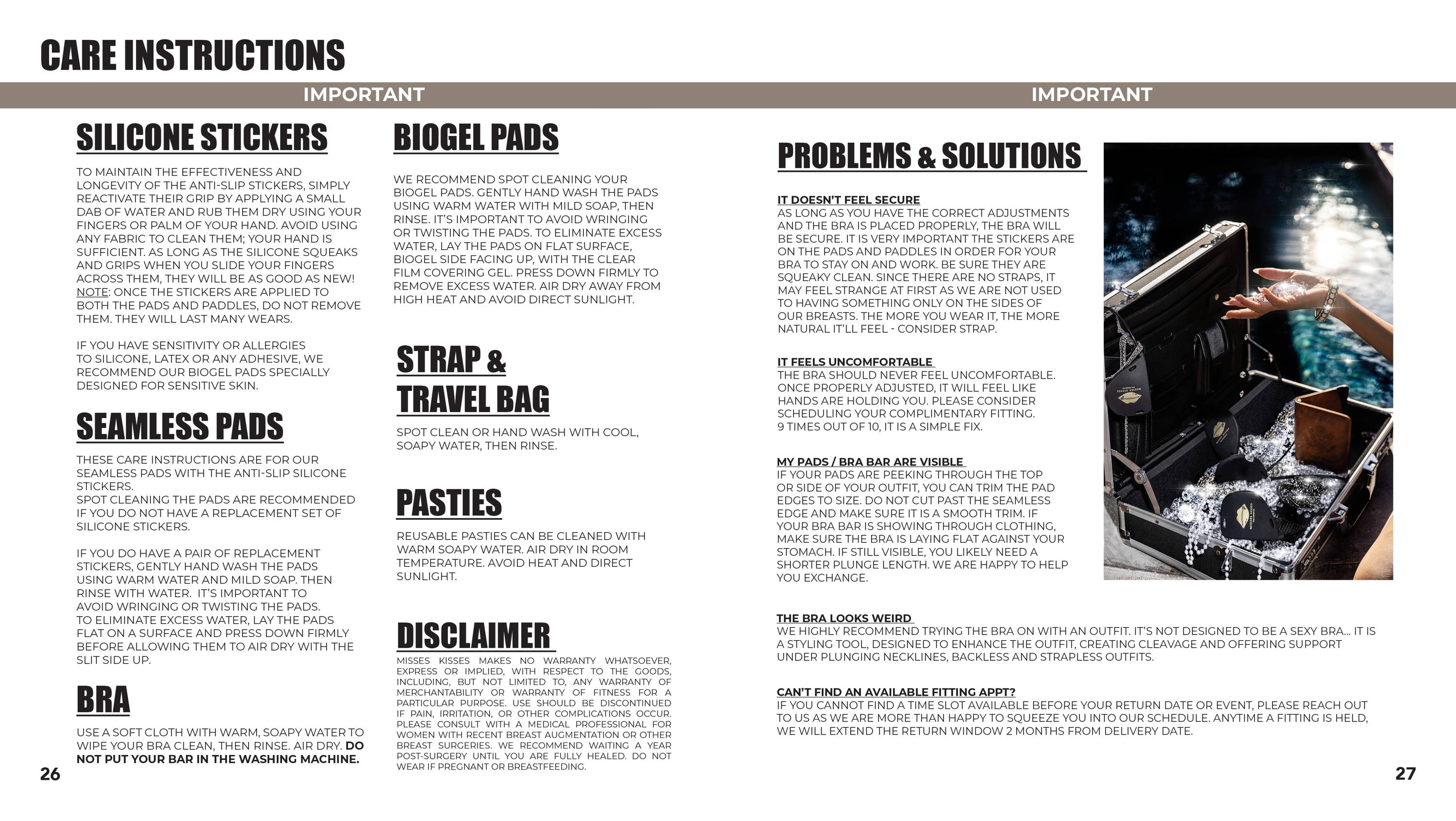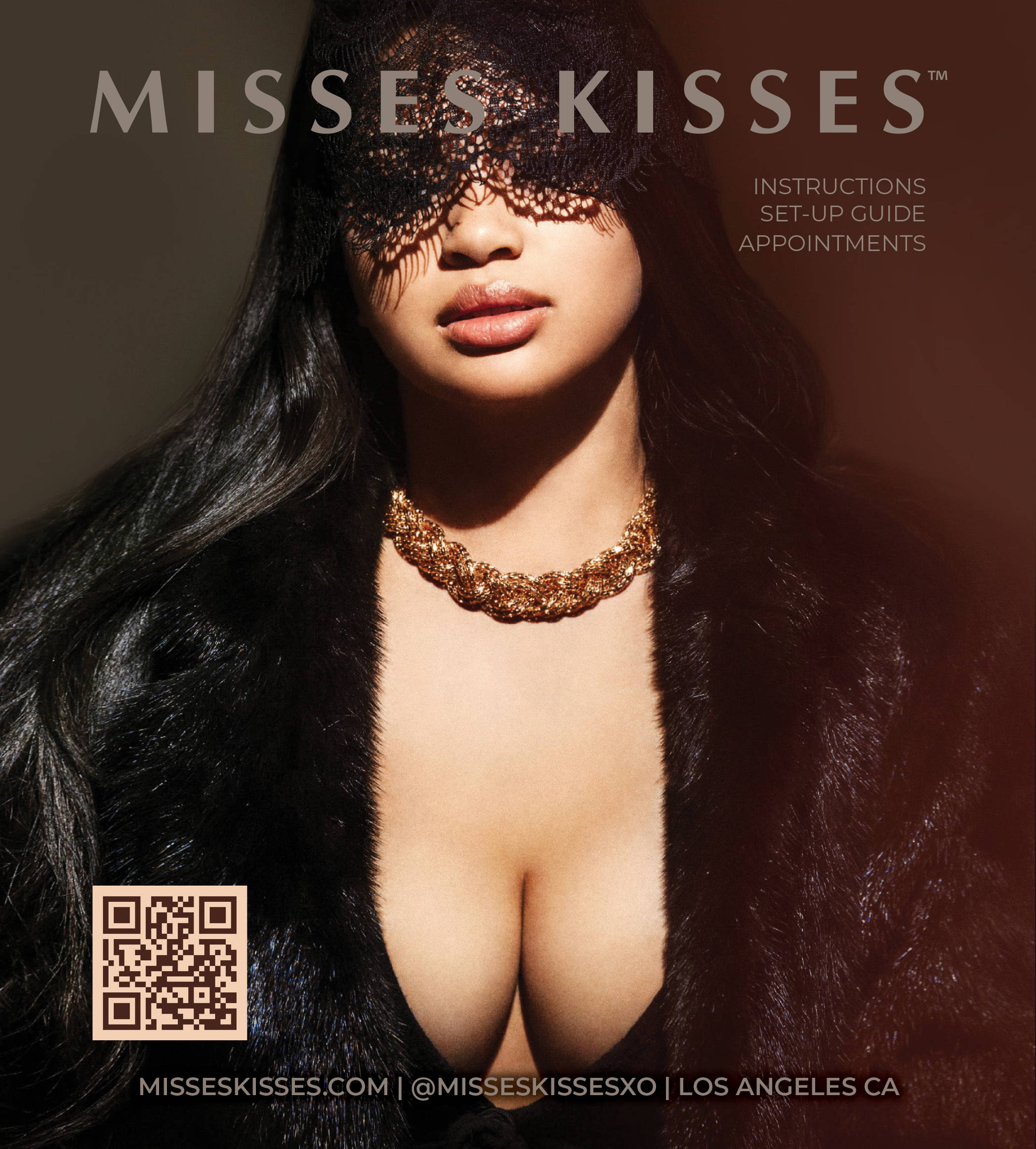 If you still need help after watching our tutorial videos below, click the "Book Here" to schedule your Virtual Zoom Appointment with our trained female specialists.
*Customers who have a fitting are given an additional 30 days return window.*
Scroll down to read our Fitting FAQ's

Our set-up guide videos are also available (with subtitles)
Francais - Guide d'Installation
Portuguese BR - Guia de Ajuste Misses Kisses
Deutsch - Misses Kisses Einrichtungsanleitung
En Español - Video Tutorial de Configuración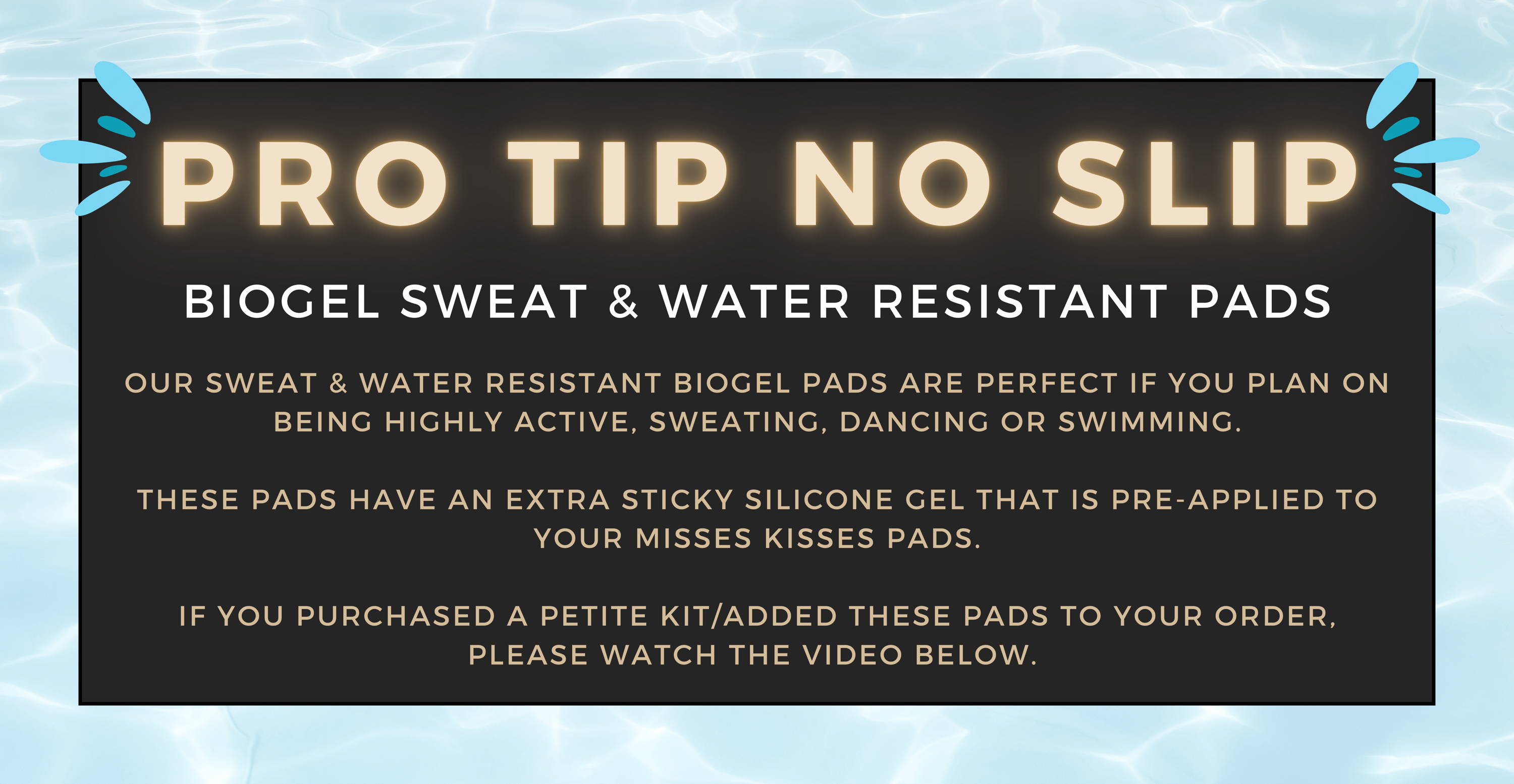 PLEASE NOTE:
We highly recommend these for customers with smaller breasts, sleepy breasts, or if you have sensitive skin to achieve a no-slip, extra grip, and secure fit.
BioGel pads are available in all sizes and colors as an add-on option.
CLICK IMAGE TO PLAY VIDEO ▶️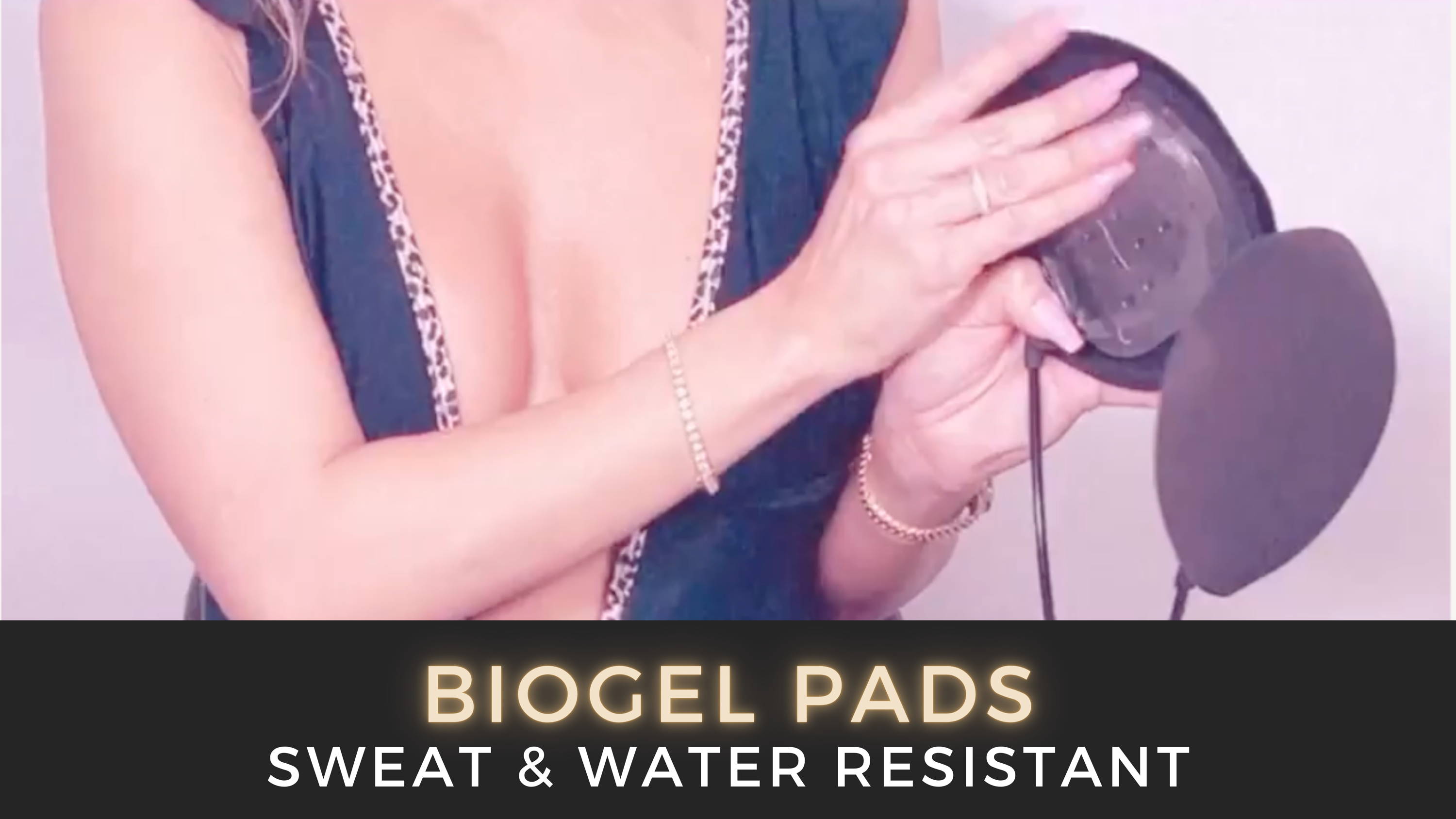 What can I expect during a fitting?
Being the bra is the first of its kind, it comes with a learning curve. We are here to help every step of the way! We offer unlimited complimentary fittings to our customers. Boobs are our business, no judgment here. ✨
Your Fitting Specialist will guide you one-on-one on how to adjust and properly place your bra, specifically to your body shape.
Length of Fitting: 10 - 20 minutes

All-Female Fitting Team

You can be clothed or topless. IE: wear pasties or triangle swim top

Confirmation response is required via text within 24 hours of appointment. Please also reply to cancel or reschedule your appointment. If we do not receive a confirmation response, we will release the time slot.
When joining a Misses Kisses Zoom fitting, you must agree that no photos or recordings will take place during the private Zoom fitting*, and - for the Fitter's privacy - no additional guests are in the room.
During the meeting, we ask you:
have stable internet connection,
are in a place you'll be able to adjust in easily (no cars), &
Audio and Video are on and accessible.
**Zoom Terms of Service Update: According to the latest update, Zoom can only record customer content if they receive consent. They "will not use audio, video, or chat customer content to train our artificial intelligence models without your consent." We do not and will not ever consent to this.**
How can I prepare for a fitting?
Before your fitting appointment, we ask you:
Download the Zoom app to your phone.
Sticker your bra and pads prior to appointment.
Bring an outfit you want to wear with the bra. IE Shows cleavage - halter, backless, strapless, something you can't wear a normal bra with.
Have your phone or laptop propped up at eye-level, in landscape mode.
Can I schedule another fitting if I still need help? 
No matter how long ago you purchased, or if you have already had a fitting, you can always schedule another! We are always here to help and want you to love your bra and your results.
What if I can't get a fitting before my return period ends?
At this time, we are experiencing high demand and an increased number of no-shows, and we want to be fair to our customers who are waiting. We now require confirmation for all fitting appointments. An email and text message will be sent the day prior to and also the morning of the appointment. Thank you for understanding!
If you cannot find a time slot before your 30 day return window, don't worry! We will provide an extension, and we will also add you to our urgent fitting list.
Urgent Fitting Request- If you have an important event and you are unable to schedule a fitting prior to your event, please reach out and we will do our best to squeeze you in.
Contact:Support@misseskisses.com | Text: (424) 667-2819 | misseskissesxo
Our virtual fittings are 100% private & confidential, held via our private label Zoom.